May 15, 2020
Supervisor Scott Haggerty
Alameda County Board of Supervisors
Susan S. Muranishi
County Administrator
Alameda County
Commissioner Colleen Chawla
Director, Health Care Services Agency
Alameda County
Dr. Erica Pan
Interim Health Officer
Alameda County Public Health Department
Neetu Balram
Public Information Manager
Alameda County Public Health Department
Kimberly Petersen
Chief of Police
City of Fremont
Debra Lee
Deputy Chief, Field Enforcement
Cal/OSHA
Kelly Tatum
District Manager
Cal/OSHA

May 15, 2020
For nearly two years, a team of airplane and drone pilots known as the Shorty Air Force (SAF) has been conducting aerial surveillance of the Tesla factory in Fremont and other Tesla facilities in the Bay Area. We would like to share some of our most recent photography with you.
The main employee parking lot at Tesla on Saturday, April 25. We believe this to be a good representation of what a complete manufacturing shutdown looks like, with only a few people on site, probably associated with construction work that is permissible under the current shelter-in-place order. We believe Tesla was in full or near-full compliance with the order when this picture was taken.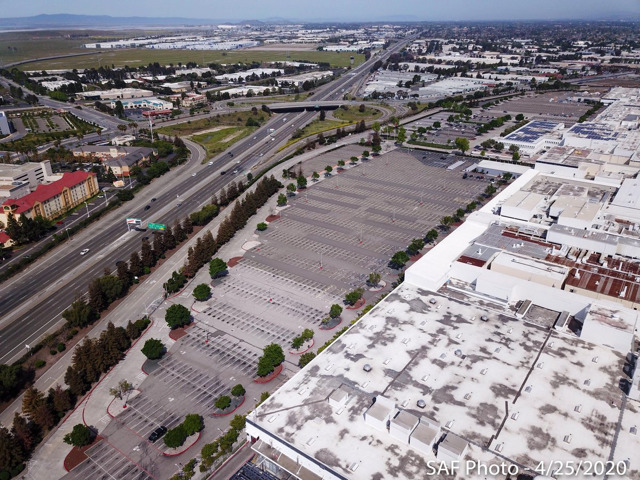 A close up view of the active part of the lot.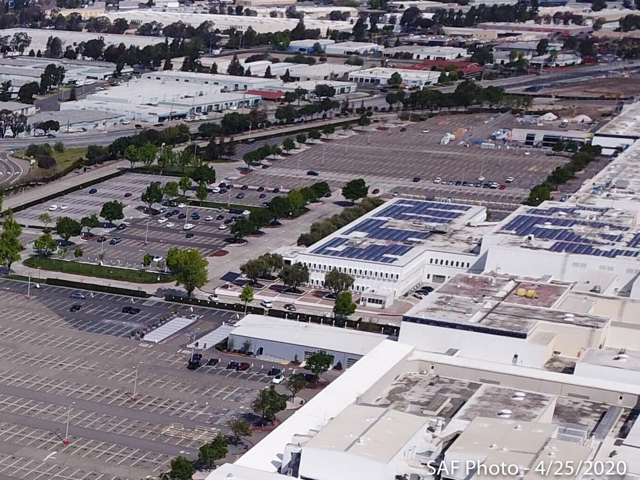 The same views on Thursday, May 7. Many more cars on site, but possibly still consistent with construction and basic maintenance operations on a weekday.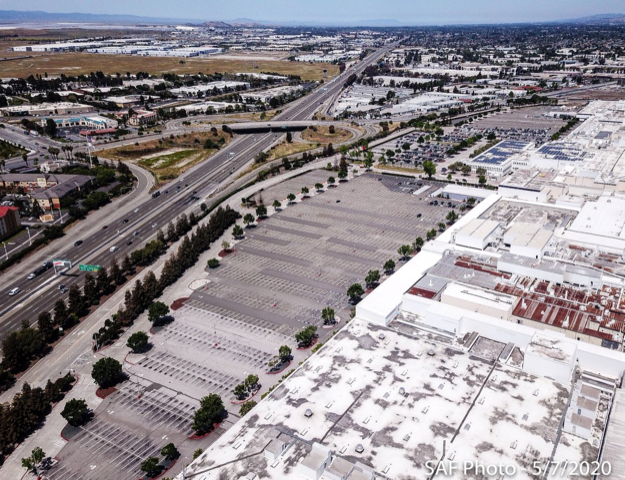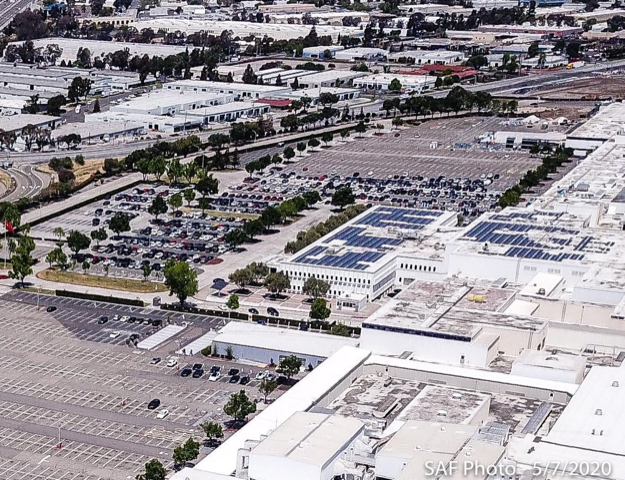 Four days later on Monday, May 11 we found a very different scene.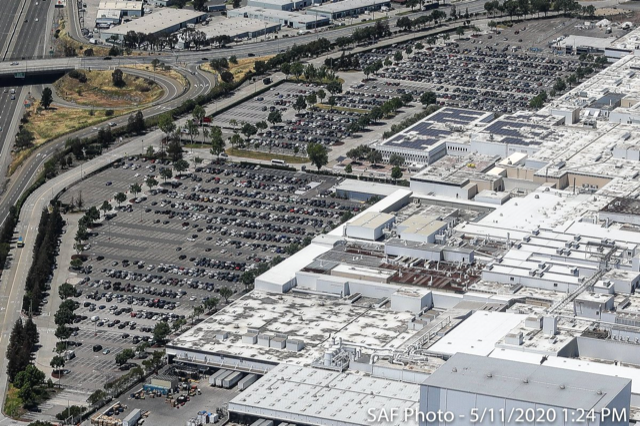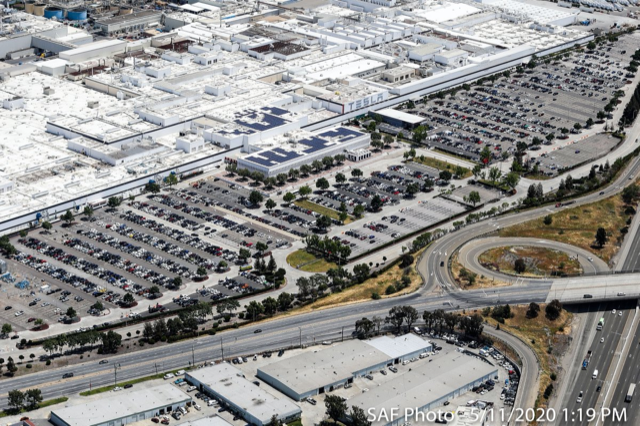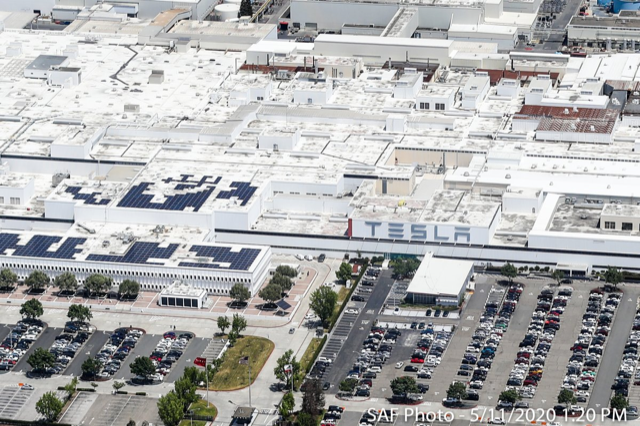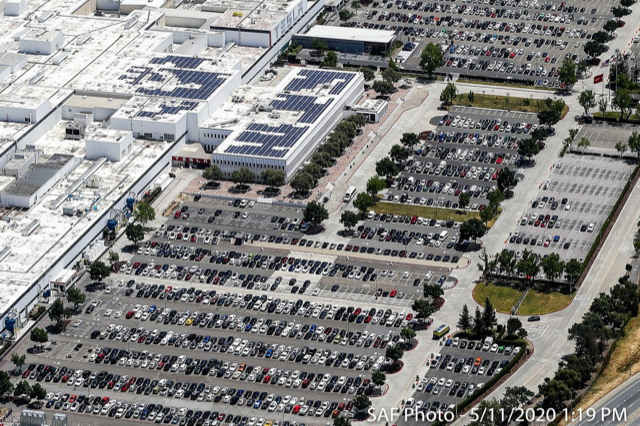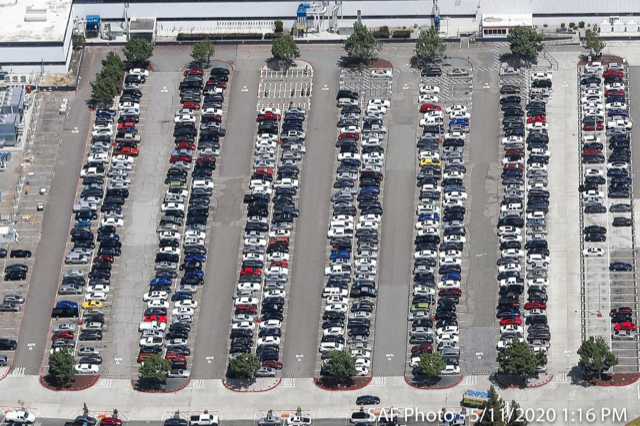 The evening of Wednesday, May 13 (the first shot has been converted to black & white to eliminate lens flare).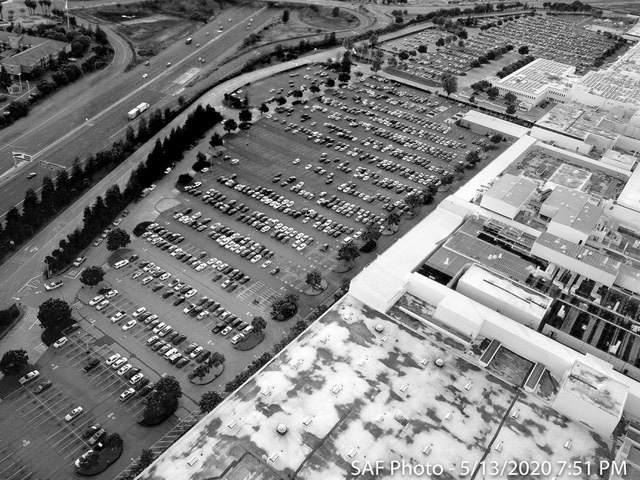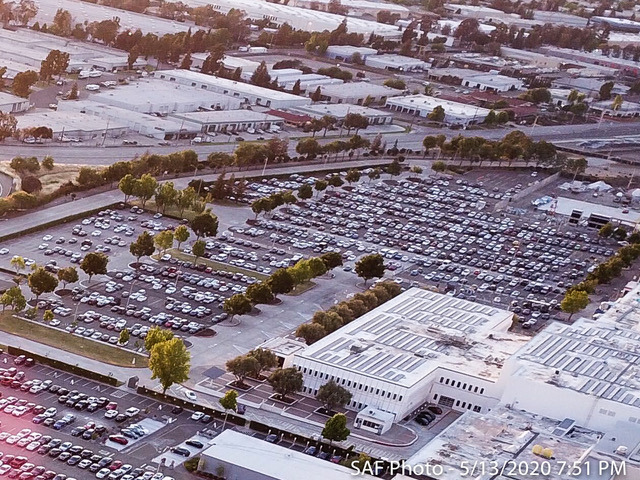 Yesterday, Thursday, May 14.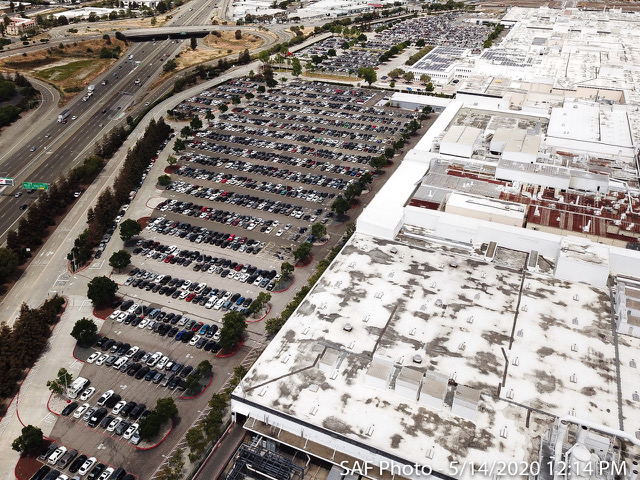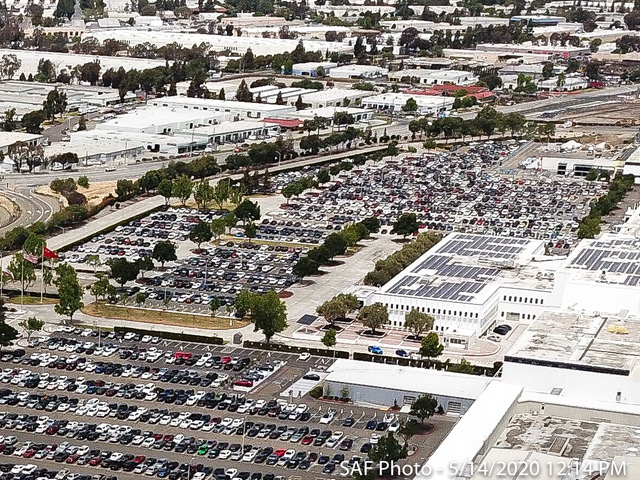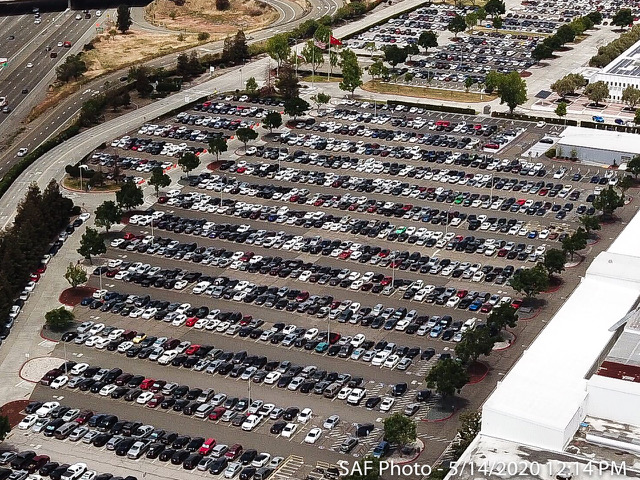 Cars manufactured at Fremont are staged for shipment in a logistics parking lot located to the south of the factory. On Thursday, May 7 it looked like this.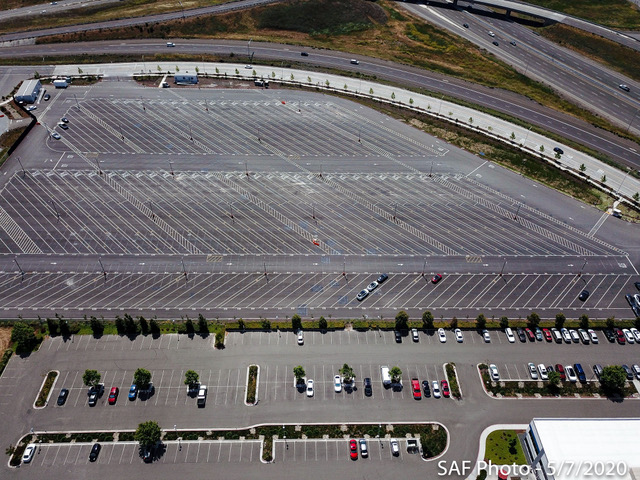 Four days later on Monday, May 11.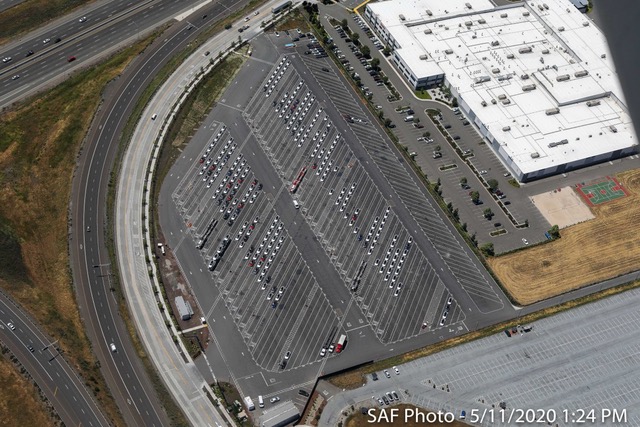 Approximately 300 cars were built on Monday, May 11; a similar number were built on Tuesday, May 12. Most or all of these cars were trucked to Pier 80 in San Francisco, where cars bound for Europe and China are loaded onto ships. This is a photos of Pier 80 taken from the ground on Wednesday, May 13.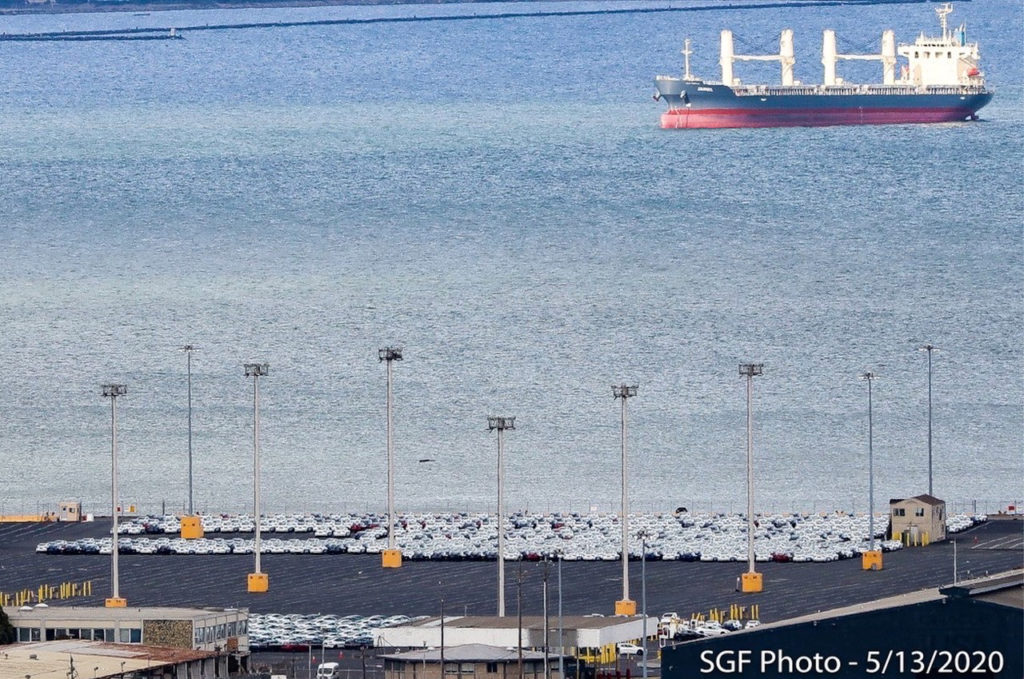 Thank you for your time and attention.
Machine Planet
on behalf of the Shorty Air Force
cc: Tesla reporters
www.tslaQ.org
Note to Reporters: The photography in this e-mail is licensed under a Creative Commons Attribution-ShareAlike 4.0 International License. Photos may be freely reproduced with SAF/SGF Photo watermarks intact.