December 18, 2019
On August 1, 2019 Lora Kolodny of CNBC reported that Tesla had obtained building permits for "a test structure to evaluate Tesla solar roof product and installation process" at the company's auto factory in Fremont, California. The Shorty Air Force (SAF), which has been flying occasional survey missions at Fremont for nearly a year, began looking for these structures, but did not identify them until December 2nd, when an analyst noticed what appeared to be two single family houses under construction in the extreme southwest corner of the property. This is not an area that had been of interest previously; the SAF's primary focus is on auto manufacturing operations, which are largely on the east and north sides of the property.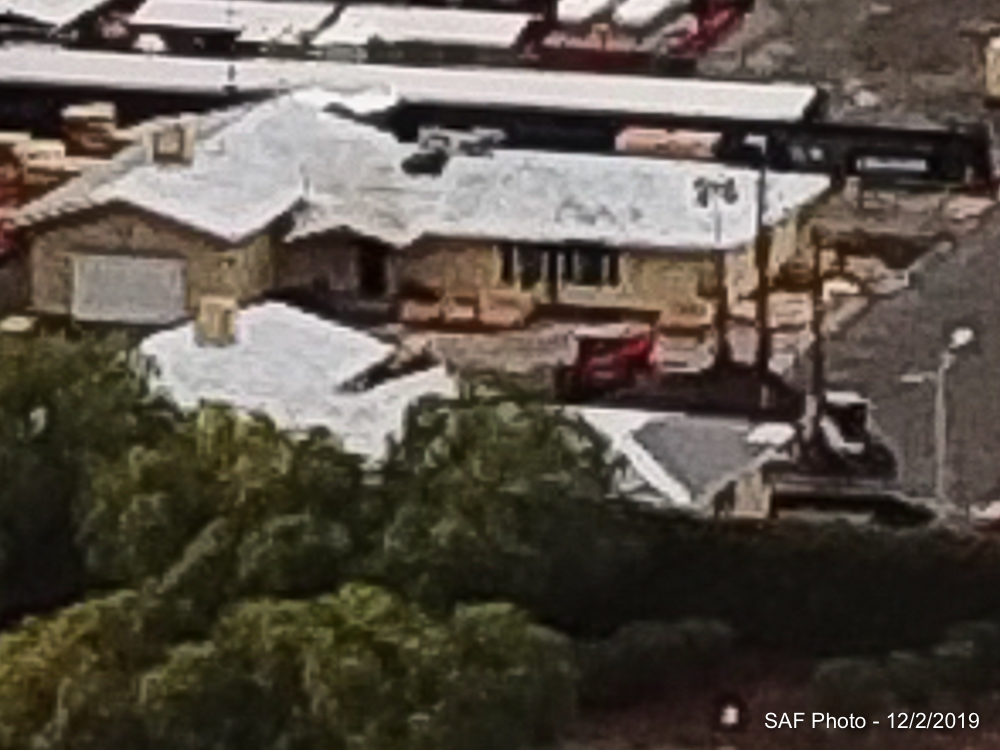 A review of photos from previous flights established that framing of the houses had begun sometime before August 12th.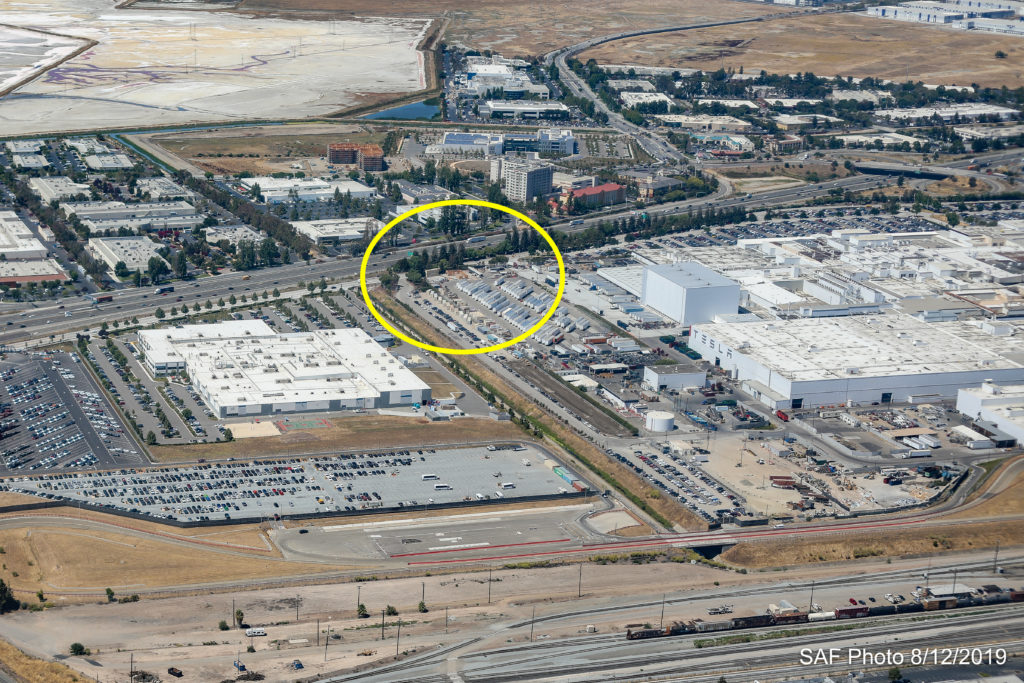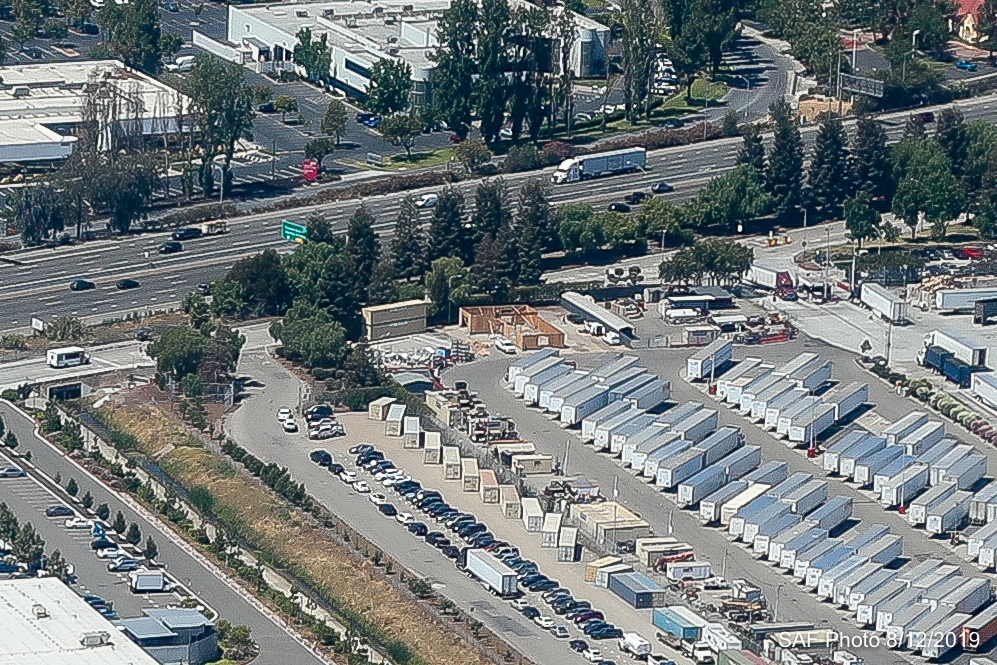 A much better photo of the structures was obtained on December 5th. After approximately four months of construction, no solar equipment is visible at the site, but the houses appear to be nearing completion.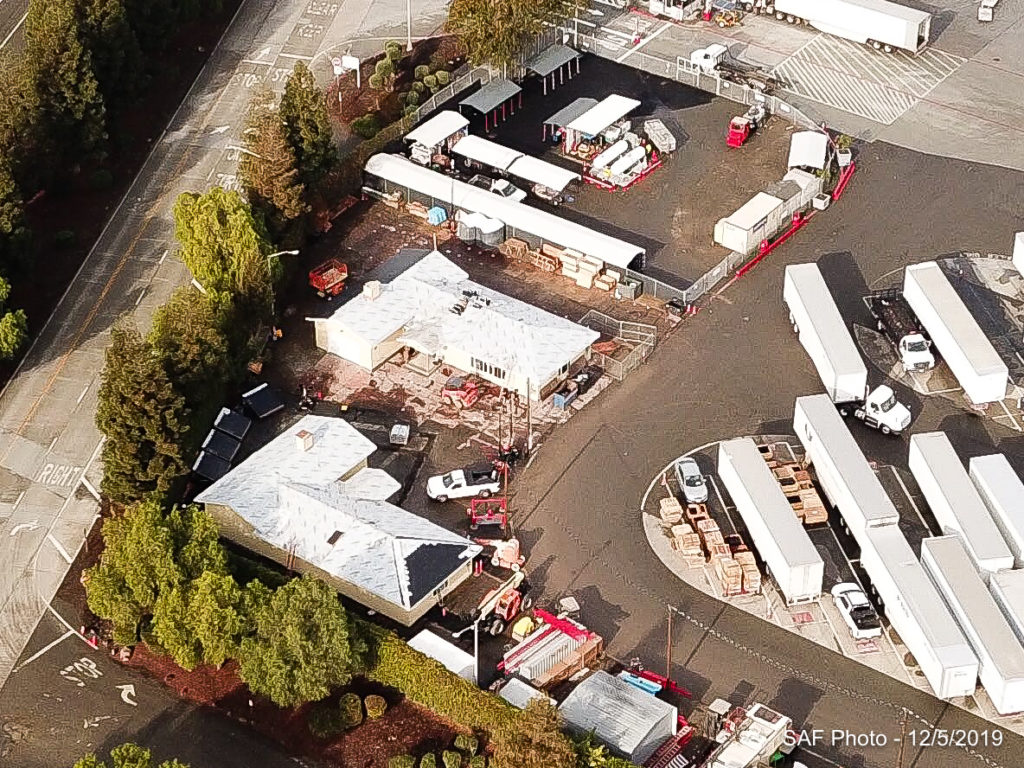 On December 12th, what appeared to be framing for tent structures appeared at the site.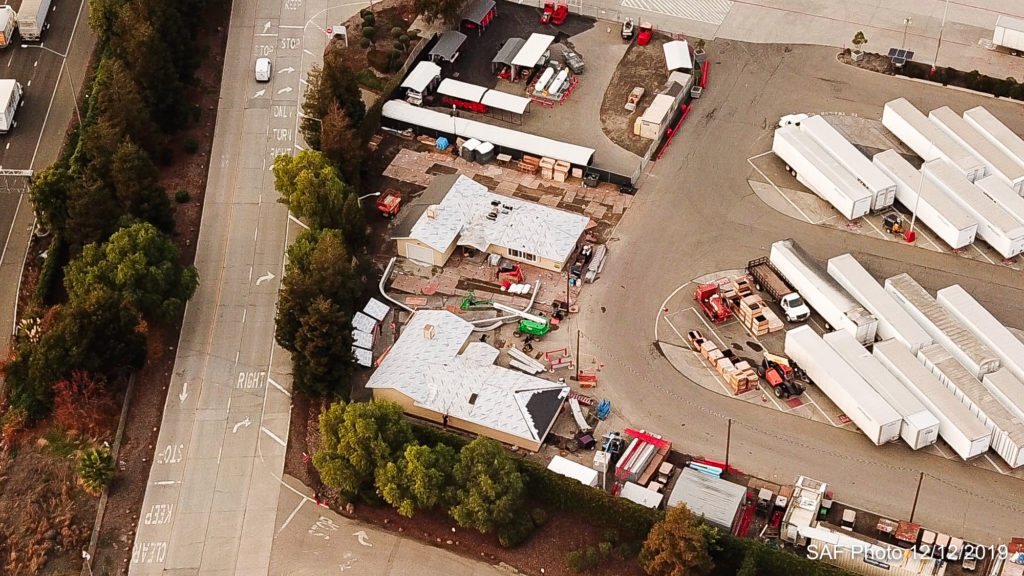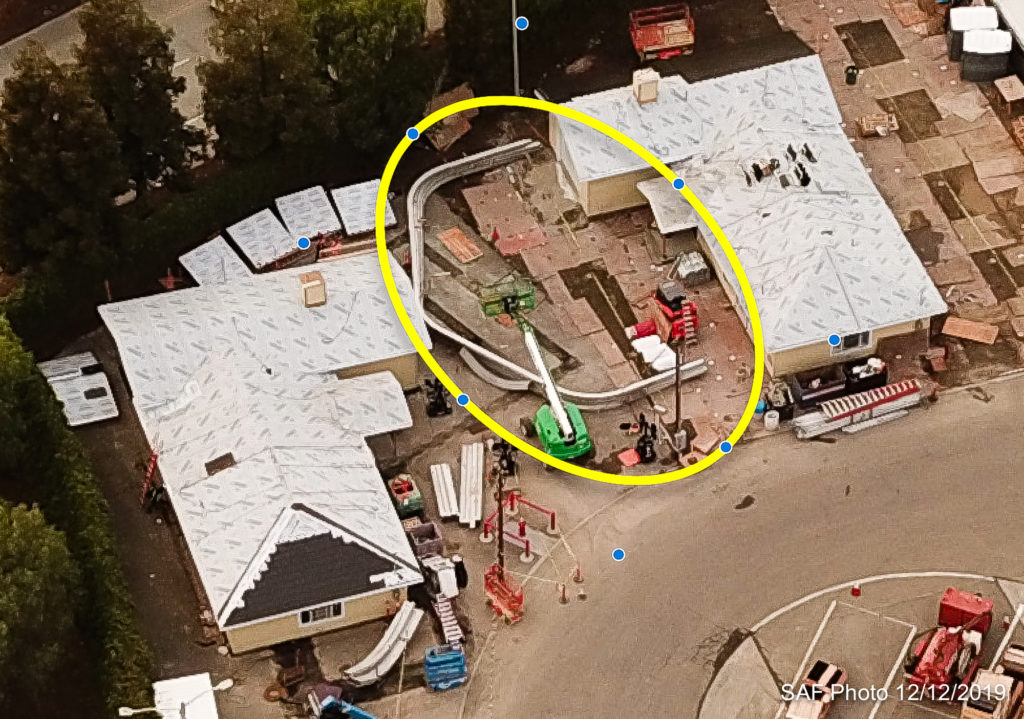 Two days later, tent canopies had been erected over both of the houses.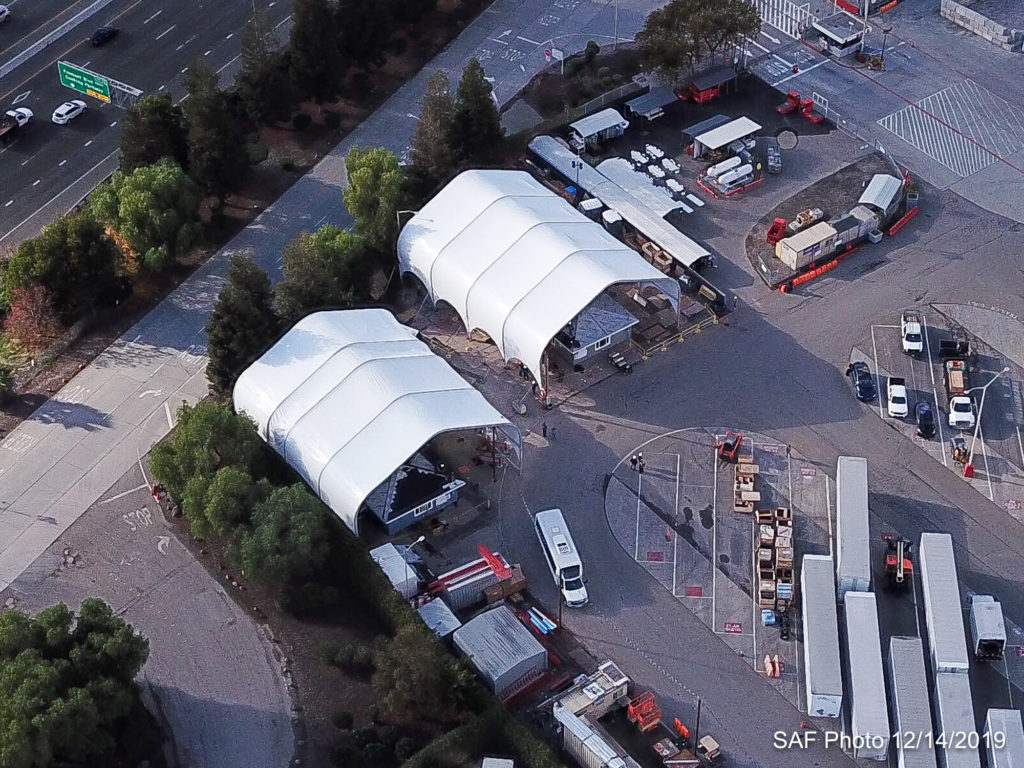 On December 17th, Lora Kolodny posted a new CNBC story about the tents, based on information drawn from building permits. On the same day, the SAF obtained another view of the site.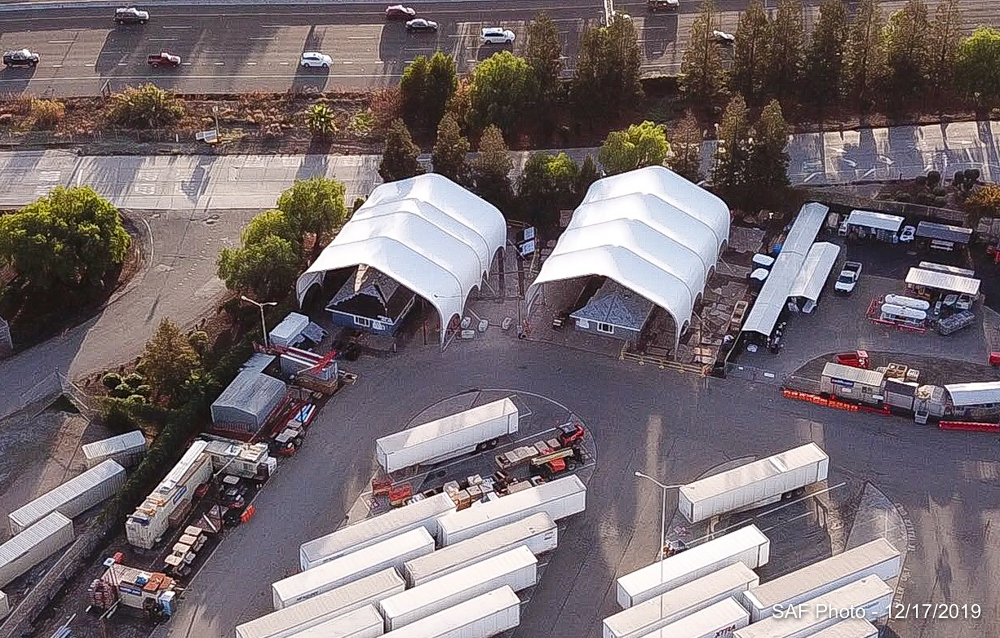 ---